Paul Berman rips apart
The Motorcycle Diaries
, the cult of Che and so-called "American intellectuals" in a blistering article on
Slate
.
The Cult of Che
Don't applaud The Motorcycle Diaries.
By Paul Berman

The cult of Ernesto Che Guevara is an episode in the moral callousness of our time. Che was a totalitarian. He achieved nothing but disaster. Many of the early leaders of the Cuban Revolution favored a democratic or democratic-socialist direction for the new Cuba. But Che was a mainstay of the hardline pro-Soviet faction, and his faction won...

I wonder if people who stand up to cheer a hagiography of Che Guevara, as the Sundance audience did, will ever give a damn about the oppressed people of Cuba—will ever lift a finger on behalf of the Cuban liberals and dissidents. It's easy in the world of film to make a movie about Che, but who among that cheering audience is going to make a movie about Raúl Rivero?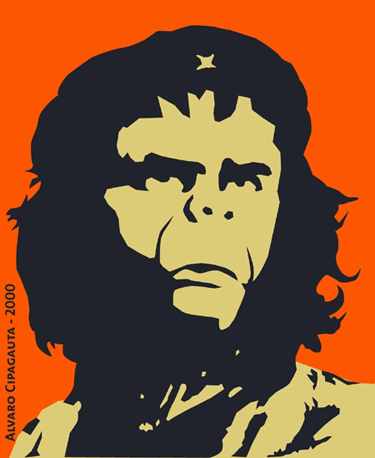 I've always been intrigued by Che's mystique but know relatively little about him beyond Salomé's extreme, and understandable, disdain for him and even moreso for his cult following. For me, he's always been guilty by association w/r/t to the type of people I usually see wearing his face on t-shirts, ie: college-aged pseudo-activists living on trust funds and/or "slumming" in expensive, shared apartments on the lower east side. Stereotype, yes, but where there's smoke there's usually fire.
Read the article, do some more research, make up your own mind. (NOTE: The picture has nothing to do with the article.)